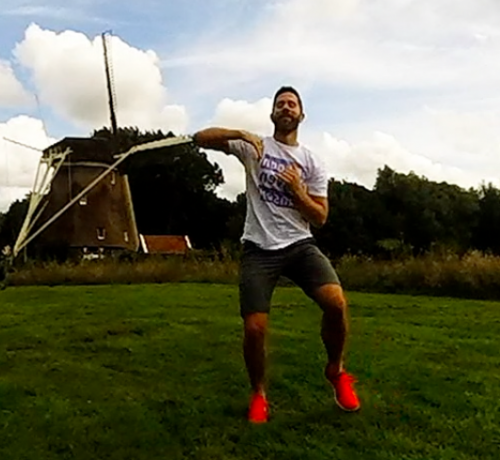 Dance Sweat Smile was born in September 2014, with the hope of bringing people together in a safe space to explore dance and to spread love. What started as a simple dance fitness class in Menlo Park, CA, quickly blossomed into a community of wonderful SWEAThearts who would gather weekly to celebrate movement and life.
To dance, laugh and feel such joy together is something truly special. It is my goal to bring that core feeling to new places in hopes of spreading my love of dance to new communities, building a larger community of SWEAThearts all around the world.
That's why I'm excited to announce the launch of SWEATheart Subscription – an online service that will allow current SWEAThearts to access instructive tutorials of my original choreography and hopefully bring new choreography to dancers and dance teachers globally. For €20 per month, you'll get access to a range of content, including in-studio instruction that break the choreography into sections and a set of videos shot from back and front/mirrored views that allow you to see the movements from every angle.
I love to dance. I love to create dance. I love to see people happy.
I hope you enjoy what I have put together here.
much much love,
–Matt